Welcome to the Maria Wiki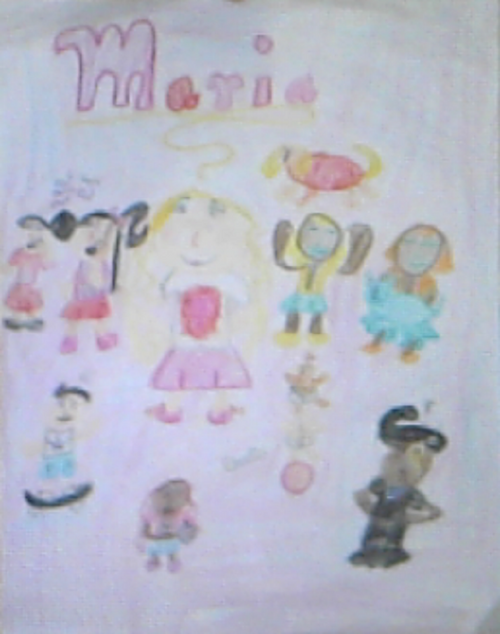 Hi! Welcome to this wiki! This is a wiki about an 11 year old girl named Maria! My name's Maria1234567890, and I think this will be a great book series of Maria! See the
about page
for more info! Also take the New 
Maria Quiz
!!!!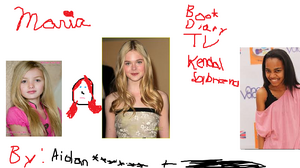 News Archive
July 4th, 2012: This wiki has been created!
Sept. 21, 2012: Fabulous10000 and Icecream18 are now admins!
Sept 22, 2012: Kendal345 is now a rollback for all his hard work!
Oct. 6th, 2012: We will soon celabrate the release of Maria Goes on Vacation!
Feb. 21 2013: Maria has changed to Linda! But just beacuse the series is over doesn't mean the wiki is! We still have lots of work left!
Feb. 26 2013: Well, Icecream8 is now a real writer for Maria series and Linda is back to being Maria again!
Feb. 27 2013: Maria1234567890 has submetted that the Maria series is not going to be stick figures, new logo further up on page!!
Mar. 4 2013: We now have new colors from the admin dashboard!
Links
Maria1234567890 - Founder, Author
Icecream18 - Admin
Kendal345 - Chat Admin
Fabulous10000 - Admin
Trivia
Did you know the Maria came from the Kendal series!
Did You know the Marco, Maria's grandfather was cut from the Maria Series.
Did you know that Melanie Watt and Dr. Suess was cut out of the book "Maria Transport Authors" that was cut out of the Maria Series
Did you know the Malak was cut out of the book "Maria takes Arabic class" that was cut out of the Maria Series
Some Main Pages
Poll

Are you excited for the show?